If you wish to comment on the content of this page, please e-mail Trawlers & Trawlering
© 1997-2017 Water World Productions, formerly Trawler World Productions. All rights reserved. Reproduction of material from any trawlersandtrawlering.com page without written permission is strictly prohibited. Any copyrighted images remain the property of the copyright owner and are believed to be used with permission. Unsolicited letters, e-mails, articles and other materials submitted to us may be published, distributed and stored by Water World Productions and its assignees in whole or in part, in print or by any other means, including but not limited to electronic, and may be edited for clarity and space.

Trawlers & Trawlering and its abbreviation T&T, I'd Rather Be Trawlering, Passagemaking Under Power and its abbreviation PUP, Trawler Buy-Sell-Trade, Trawler News, Circumnavigator, and Power Catamaran World are trademarks of Water World Productions.

Show your passion. Purchase Trawlers & Trawlering shirts, logbooks and other gear by clicking on the above graphic.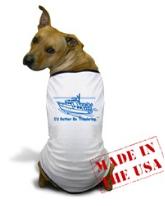 Now comes the storm

Arcturus encounters heavy weather en route to New Zealand. The tumult of the Force 10 storm and the noise, the relentless noise, test the man-and-wife crew. READ MORE . . .

More features coming soon!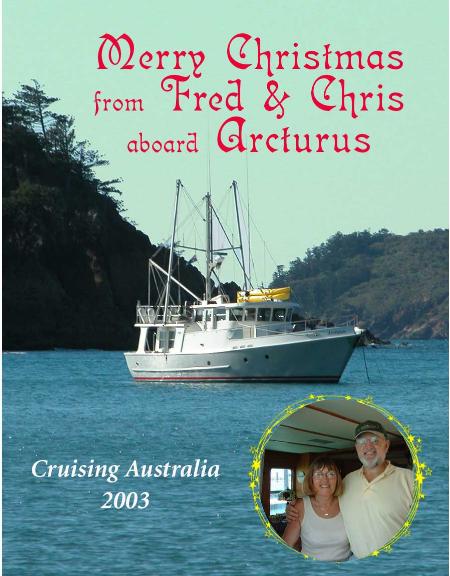 Follow the adventures of Fred and Chris Caron from their beginnings in boating to the adventure of their lives as they undertake a leisurely circumnavigation of the world with the Nordhavn 46 Arcturus. Trawlers & Trawlering is proud to present the writings of Fred Caron as he has a wonderful way with words. Fred is able to conjure up vivid images of what it's really like for a middle-aged couple to head out on the oceans of the world in their own small boat. His heavy weather account deserves to be read by all who dream of following in the wake of Arcturus.